A CONFERENCE FOR COMPANIES RUNNING ON EOS
CHOOSE YOUR EXPERIENCE: LIVE OR VIRTUAL!
APRIL 29-30, 2021 | HOUSTON, TEXAS
(With Pre-Conference Programming on April 28)
At the beautiful Marriott Marquis Houston
THE 2021 EOS CONFERENCE IS BOTH LIVE AND VIRTUAL
No matter which option you choose, you'll get the best that the conference has to offer.
| | live | VIRTUAL |
| --- | --- | --- |
| FOUR KEYNOTE PRESENTATIONS | X | x |
| MASTERY, FOUNDATIONAL, AND ADVANCED BREAKOUT TRACKS AVAILABLE | x | x |
| SPONSOR BOOTHS | x | x |
| NETWORKING OPPORTUNITIES | x | x |
| RECORDED CONTENT ACCESS FOR 30 DAYS | x | x |
| POST CONFERENCE ACCESS TO 35+ BREAKOUT SESSIONS | x | x |
ACT NOW
Save $100 on Each Additional Seat
EARLY BIRD
FEATURED PRICING
Save $100 on Each Additional Seat
REGULAR PRICING
Save $200 on Each Additional Seat
Connect with others on their EOS Journey
Learn from subject matter experts
Strengthen your Implementation of EOS
KEYNOTE SPEAKER - GINO WICKMAN
EOS® Worldwide Founder, Author, Speaker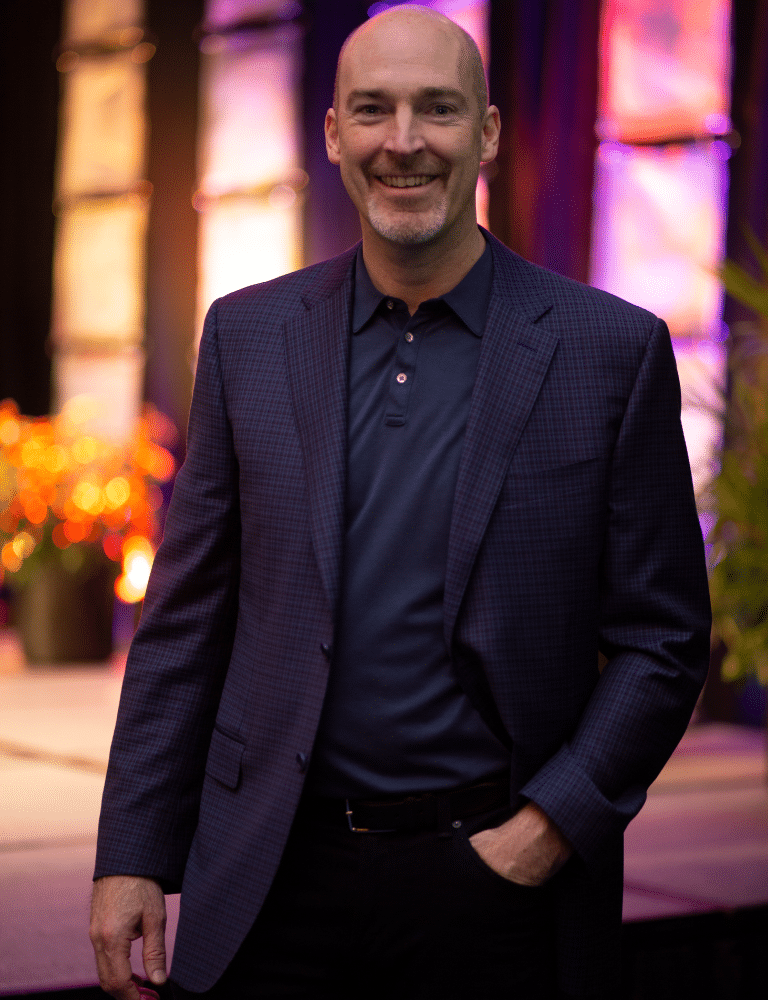 An entrepreneur since the age of 21, Gino had an obsession for learning what makes businesses thrive.
At 25 he took over the family business, which was deeply in debt and in need of help. After turning the company around and running it for seven years, he and his partners successfully sold the company.
Gino then set out to help business owners and leaders get what they want out of their businesses. Based on his years of real-world experience, he created the Entrepreneurial Operating System (EOS), a practical method for helping companies achieve greatness.
He has personally delivered more than 1,600 full-day sessions for more than 130 companies, helping them implement EOS. He is also the author of the award-winning, best-selling book Traction: Get a Grip on Your Business, as well as Get A Grip and Rocket Fuel.
Gino is the founder of EOS Worldwide, an organization that helps thousands of businesses implement EOS with the aid of an international team of over 250 Professional EOS Implementers and online support. There are more than 60,000 companies using the EOS Tools worldwide.
PARTNER WITH US BY BECOMING A SPONSOR
View our Sponsorship Tiers below.
The deadline to sign up as a sponsor is January 1, 2021. Early sponsors receive maximum exposure.
This book is a must for any business owner and their management team. TRACTION provides a powerful, practical, and simple system for running your business.
Contrary to popular belief, it takes not one but two entrepreneurs to build a great company, and they have dramatically different roles. In this brilliant book, Gino and Mark explain the vital importance of having both a Visionary and an Integrator—and show how that relationship can provide the "rocket fuel" your company needs to achieve its full potential.
"TRACTION is far and away the most potent and useful approach I've ever seen for running a successful company. The content is bulletproof! You have to read this book."
Sign up to receive information leading up to the Conference